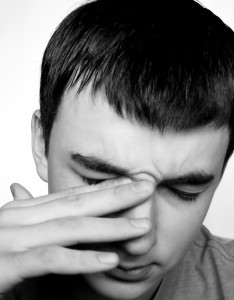 Iron deficiency anaemia affects up to 1 in 20 men and 1 in 20 post-menopausal women. In fact, this type of anaemia may be even more common in women who are still having periods, as both menstruation and pregnancy can cause an iron deficiency within the body. Here, Chemist.net takes a look at what causes iron deficiency anaemia and how it can be treated…
There are several different types of anaemia, the most common of which is caused by an iron deficiency. However, anaemia can also be caused by a lack of folate or vitamin B12 within the body. Iron deficiency anaemia happens when there is a lack of red blood cells in the body, because there is not enough iron within the body to produce them. The main symptoms of iron deficiency anaemia are a lack of energy (lethargy) and tiredness.
Iron is used by the body to create haemoglobin. Haemoglobin helps to store and carry oxygen from the lungs and around the body in red blood cells. If there is a lack of iron in the blood, then the organs and tissues within the body will not receive as much oxygen as they usually would. Therefore it is important to make sure that your body receives enough iron to maintain this function. Iron rich foods that should be included as part of a balanced diet include: dark green leafy vegetables (i.e. curly kale and watercress); beans; raisins; nuts; prunes; meat; apricots; and iron fortified bread.
If you suspect that you may have iron deficiency anaemia then you should contact your doctor for confirmation, help and advice. Treatment for iron deficiency anaemia involves taking iron supplements to replace the missing iron within your body. This treatment is usually successful and there are rarely any serious complications. If you are diagnosed with iron deficiency anaemia then you will need to be monitored every few months to ensure that the treatment is working and to make sure that your iron levels have returned to normal.
It is important to note, however, that if you do need to take iron supplements then these should be kept out of the reach of children. This is because an overdose of iron supplements in a child has a toxic effect, which can be fatal.