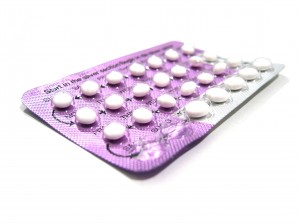 Here is the second part of Chemist.net's guide to some of the different types of contraception available…
Contraceptive patch: The contraceptive patch is a sticky 5x5cm patch that delivers oestrogen and progestogen into the body. The patch lasts one week and a patch needs to be worn for 3 weeks, followed by a week off. The contraceptive patch works in the same way as the combined pill and when used correctly is more than 99% effective.
Diaphragms and Caps: Diaphragms and Caps are inserted into the vagina before sex, in order to prevent sperm from entering the womb. These methods need to be used with spermicide and they must be left in the place for at least 6 hours after sex. After use they can be taken out and washed as they are reusable. They need to be fitted by a trained nurse or doctor. Diaphragms and Caps are 92-96% effective.
Progestogen only pill (also known as POP or mini pill) : The progestogen only pill has to be taken every day within a specific three-hour time frame. This pill works by thickening the mucus in the cervix, which stops sperm from reaching an egg. It also thins the lining of the womb so that eggs are unable to implant there. In some women, it can also stop ovulation. It can be up to 99% effective when taken correctly.
IUD: The IUD (Intrauterine Device) is a small t-shaped copper and plastic device, that is also sometimes referred to as the coil. There are various types and sizes of IUD available and it can last from3 to 10 years depending upon which type you decide to get fitted. The IUD is a long acting reversible contraception (LARC), which means that once it is in place you do not need to worry about contraception each time you have sex. You can have an IUD fitted whether you have previously had children or not, is effective as soon as it has been fitted and fertility returns quickly once removed. It works by preventing sperm from surviving within the cervix, womb or fallopian tubes and may also prevent a fertilised egg from implanting within the womb. IUDs are more than 99% effective.
IUS: The IUS is a small t-shaped plastic device containing progestogen. It is inserted into the womb by a trained professional and works by releasing progestogen which thickens the cervix mucus, making it harder for sperm to move through the cervix to get to the egg. It also thins the womb lining, so that it is less likely to accept a fertilised egg, it can also stop ovulation in some women. The IUS, like the IUD, is a LARC and lasts for up to 5 years. It is more than 99% effective.
Although there are many different types of contraception available, not all of them are the best solution for all women, so it is best to take your time to think about which method of contraception is right for you. It is also important to consider that not all methods of contraception protect against STIs. Therefore it is always best to use a condom in conjunction with your preferred method of contraception, in order to reduce the risk of infection.
FPA: Your guide to contraception