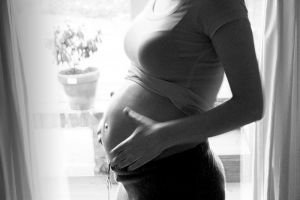 Morning sickness is extremely common during early pregnancy and can be one of the most trying pregnancy symptoms that expectant mothers can face during the early stages of pregnancy. It comes at a time when the mother may already be feeling tired and emotional. Furthermore, those around her may not yet know that she is pregnant and may be concerned as to why she is not acting like her normal self. Here, Chemist.net takes an in-depth look at morning sickness and how expectant mothers can relieve the nausea and sickness associated with it…
Nausea, vomiting and tiredness are common symptoms of early pregnancy. According to NHS Choices, three in ten pregnant women experience nausea without vomiting, while around half of expectant mothers experience nausea and vomiting. For the majority of women morning sickness occurs before they are nine weeks pregnant. however, the symptoms of morning sickness generally improve as pregnancy [progresses, with nine in ten women finding that their morning sickness disappears by the third month of pregnancy.
There are several things that a midwife or GP are likely to suggest that women try if they are suffering from morning sickness. These include:
It is helpful for expectant mothers to try and avoid foods and smells that make them feel sick.
It is important to get plenty of rest, as being tired can make nausea worse.
It is best to drink plenty of fluids, little and often, as this could help prevent vomiting.
If sickness occurs as soon as a pregnant woman wakes up, they should give themselves time to wake up slowly and try to eat something plain if possible.
Small, low fat meals should be eaten frequently, which are high in carbohydrates (e.g., rice, pasta, bread), instead of occasional large meals.
Sweet, cold or sharp drinks should be avoided.
Women experiencing morning sickness should try and keep their mind busy, as thinking about nausea may make it seem worse.
Comfortable clothes, without tight waist bands, should be worn whenever possible.
It is important to ask for help from family and friends. For example, having someone else cook meals can be extremely helpful.
If serious morning sickness occurs, then a doctor may recommend medication Alternatively, there are other treatments available that may ease nausea and sickness:
Some women have found that ginger can help to relieve the sickness and nausea that can be experienced during early pregnancy. Ginger biscuits, gigner tea and ginger ale may all help. Other ginger product, such as ginger supplements, are also available. However, ginger products are unlicensed in the UK, so it is important to buy them from a trusted source e.g. a supermarket or pharmacy.
NICE (National Institute for Health and Clinical Excellence) has advised that acupressure on the wrist could help to reduce nausea for expectant mothers. This involves wearing a special bracelet or band, which puts pressure on the forearm.
If the morning sickness is more severe then a doctor may provide a short course of antiemetics (anti-sickness medication) that is suitable to take during pregnancy.
Although morning sickness can be extremely unpleasant for many expectant mothers, there are some steps that can be taken to help ease the nausea and vomiting. If these steps are not effective, then pregnant women may find that using one of the treatments listed above could help.